FITNESS STRATEGIES TO SUIT ALL OF US.
.
As a Creative Martial Artist since 1973, I have developed SAI CHI, similar to TAI CHI, however, using the SAI defensive weapon in formal and informal movements. I have a soft style and hard style. I will be posting my SAI CHI workout videos soon.
.
This website will update often with innovative training methods, strategies, just for us over 50's, who said that you are over the hill at 50 - Life starts again, so relax and do your training for a healthier, YOU. - ENJOY.



HI MY 80,000 WORD EBOOK - PDF - IS NOW AVAILABLE - SEE HOW SAI BORG AND GRANMA WITH THE REST OF THE WORLD ORDER GO ABOUT SLOWING DOWN GLOBAL WARMING, MUCH MUCH MORE.- NO REGRETS.
Buy eBook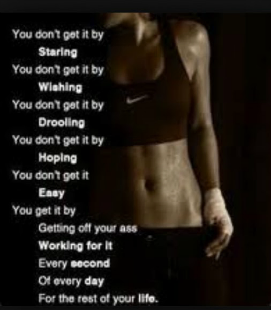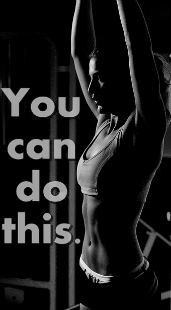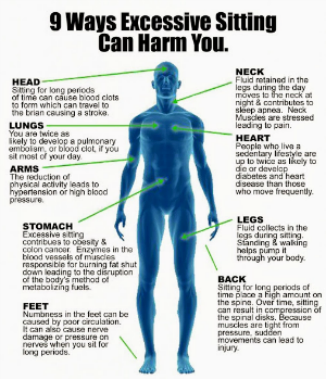 It is the RECOGNITION AGE - Global Warming is real. Witnessed by the current - three glaciers melting in Antartica - from underneath - its irriversable say the scientist - Do you have to check the daily weather forecast to see if its okay to go outside for a jog, park etc. Most of us do - How would you change the air - Would you drive an electric car? Would you fly a Jet Pack? China is currently in competition to USA Tesla (electric car production). Coming soon the Global Warming Gym. stay tuned. more at
www.apowercopathsjourney.com
SO MUCH INSPIRATION – SO LITTLE TIME:
NOW THAT YOU WANT TO WORK OUT WHAT CONCERNS ARE THERE IF YOU Dont DO SO?
LETS HAVE A LOOK:
1. Loss of flexibility
2. Loss of strength
3. Loss of endurance
4. Loss of stability/and balance
5. Increased sensitivity to heat/cold/humidity
6. Increased susceptibility to cuts/bruises/contact abrasions/skin ulcers associated with diabetes.
7. A decline in memory
8. Vision changes
9. Inability to exercise longer than 45 minutes due to unstable insulin levels

SHITE IT DOESNT GET ANY EASIER, NOW LETS LOOK AT WHAT WE CAN DO TO INCREASE THE ABOVE, that is, our flexibilty, strength,and endurance: LOOK THROUGHOUT THIS WEBSITE TO FIND OUT

BUT FIRST, DID YOU KNOW:
Individuals who begin a workout program 45-60 are primarily doing so based upon change of health status.
Individuals who began a workout program 60-85 are doing so based upon social activities and self maintenance. Workout programs for the elderly are very beneficial at maintaining ones independent status. The research shows that if the workout program is followed beginning at age 60, that individual is likely to not require aid living for the remainder of their life.
Getting over Seasonal Affective Disorder - ie the Winter Blues. S.A.D. is brought on by descreased exposure to light (sunlight?). A holiday in the sun certainly helps around this time, however, best fix, EASY, its YOUR HOUR OF POWER IS HERE. JUST DO IT. Inactivity is known to hurt those with mood problems. Mood swings and depressions have been linked to junk food. Now they (media) are saying diet drinks are just as bad as non diet drinks. Sweeteners don't work?? Fix your SAD condition if you have one - multivitamins especially vitamin D - we get that from sunlight- hence none - take the vitamin D instead. Now get off the Couch and give yourself that HOUR OF POWER - You deserve it.

WHY WORKOUT VERSUS WHY NOT???
Working out - the modern words for exercising. In this day and age, 2013'>, the emphasis really is on us to get our, " Arses off the couch." In laymans terms, it' s about circulation. Blood in our bodies travels through our arteries and without movement, our blood doesn't travel that well. So what do we do,(workout) friggin heck, were do we start? there are so many fitness workouts to suit all of us - pick one that suits you. As always, you only get out of it, what you put into it.

As stated above, there are numerous positive reasons to work out. So again, what workout suits you??? Well each to his/her own. First, search the www. world on Google, other words google it. You will see millions of workout programs for all taste. Also, go to you tube, again you will see hundreds of workout routines, not just for the younger crowd. Pick out something for yourself and/or your partner, make sure that you are capable at (not comfortable as its about getting OUT of your comfort zone), and doing the workouts.

Gravity plays a huge part in our fitness efforts. Walking up 200 stairs or any stairs is going to push up your heart rate let alone doing so with carrying 10kg back pack. So I always say, when doing any workouts, make sure you are wearing a heart rate monitor. They are cheap to buy and should be part of your fitness kit. I emphasis a strong core at all times, more about that as you read on. Why not?, unfortunately, some of us cannot workout at all due to our medical conditions, including our mental and physical states. There are mental workouts, ie, visualizing, etc. which I will touch on later in this website. Most of the time, when we put effort into something, ie mentally and physically, it pays - I can say through my life experiences that we are only as limited as our imaginations.


To Know is to UNDERSTAND:
Know your own limitations. By the time you reach your 50's, you should have an idea of what you body can and can't do. Training to and knowing your own limitations is important as we all need to have REALISTIC workout goals. We also should keep ourselves updated with fitness news, views, diets, training routines, workouts and this can be done by perusing this website, google just about any workout on www - fitness magazines, videos. its all out there. So have a look around and see what can or can't work for YOU - Remember - make your Hour of Power part of your lifestyle. ENJOY.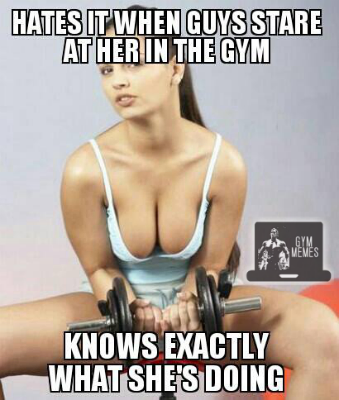 What is CTE?
-
IMPORTANT TO KNOW FOR US RETIRED FIGHTERS; Pre MMA
Chronic Traumatic Encephalopathy (CTE) is a progressive degenerative disease of the brain found in athletes (and others) with a history of repetitive brain trauma, including symptomatic concussions as well as asymptomatic subconcussive hits to the head. CTE has been known to affect boxers since the 1920s. However, recent reports have been published of neuropathologically confirmed CTE in retired professional football players and other athletes who have a history of repetitive brain trauma. This trauma triggers progressive degeneration of the brain tissue, including the build-up of an abnormal protein called tau. These changes in the brain can begin months, years, or even decades after the last brain trauma or end of active athletic involvement. The brain degeneration is associated with memory loss, confusion, impaired judgment, impulse control problems, aggression, depression, and, eventually, progressive dementia. Heres the link:
http://www.bu.edu/cste/about/what-is-cte/
TYPES OF WORKOUTS:
Remember what works for me, might not work for you. We all know about fitness FADS and have seen many come and go throughout the decades. Looking at the www and you tube, there are plenty of workout FADS circulating at the moment. So, ask yourself some hard questions like, Why do I want to workout? what type of workout should I do? Only you have these questions to ask and only YOU have these questions to ANSWER. So, I will post some of my workouts and maybe they suit your style of working out, if not, I will post other workouts that you may be interested in.

QUICK HEADS UP TIP: Want to bulk up?, heaps of supplements can help, here's whats a fact with bulking up; Slowly but surely you are on an uphill climb, so gradually increase your repititions, weights, and sets, over time, you will continually force your muscles to adapt - by growing bigger. This is the same for all your muscle groups.

YOU TUBE WORKOUTS - Fads come and go, see you tube and just about every type of workout is there. Really is quite cool to see what the human imagination can come up with and it ain't going to stop anytime soon. you tube links - THERE ARE SO MANY - GO TO YOU TUBE SEARCH - TYPE IN ANY WORKOUT - I'M SURE IT WILL BE THERE FOR YOU - ENJOY



PDF Converter Professional 8 - A Smarter Office Starts with Smarter PDF Software: Create, Convert and Collaborate with Better PDF for Business.
Click Here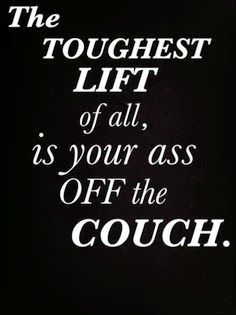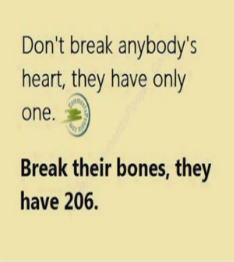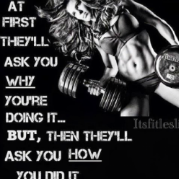 STICK TO IT: Stick to what? your workout that is. What you have to do is make your workout part of your lifestyle. You maybe in retirement, or heading that way, so before you know it, you have plenty of time on your hands, remember, 24 hours in a day, sleep roughly 8 hours a night, plus your arvo naps. Well with so much time on your hands, still plan your day, week, month, as you would when working full-time. Make short term and long term goals. .


MOTIVATION:
Who needs it? Friggin heck we all do. I find as I get older, no two days are they same when it comes to motivation. Especially the motivation to work out. It maybe just me, however, try and make working out everyday or every second day part of your routine. We might not be able to run 10km like we use to, so run 5km instead. Still, sometimes we need a bit of a push, maybe find a keen workout partner if you dont have someone already. Use motivational DVD's as they do work over a short time. Use your imagination and make the spare room into a workout studio if you can. Make your man room, women room your happy place. Watch comedies as often as possible, nothing beats a good laugh everyday. Or, like me you can watch the local Pooliticians on Foxtel or TV. Sure to get you laughing check out http://headcovertv.com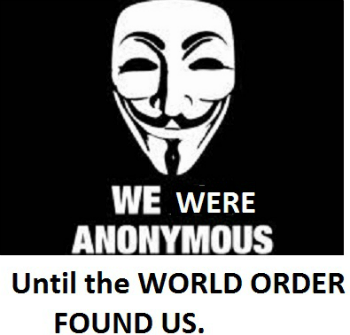 MIND OVER MATTER - I DON'T MIND - IT DON'T MATTER.
Be mindful of YOUR set ways. As we carry some negative baggage into our later years. We don't take fools gladly, so I always stick to my own happy friends. You should too. It is very hard to be motivated when surrounded by Negative people. At the end of the day, it is YOU who is striving to better yourself through a workout program. SURE we have to be objective in what we say and do, don't confuse it with Negativity. Keep them seperate and those negative friends too.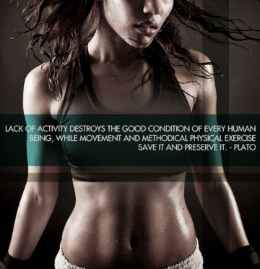 Dragon NaturallySpeaking 12: You Talk, Dragon Types. Three times faster than typing! 30-Day Money Back Guarantee.
Click Here
MORE Motivation - YOUR HOUR OF POWER